Pokémon Omega Ruby and Alpha Sapphire - First facts and screens

After the mega evolutions come the primal reversions, starting with Groudon and Kyogre in Pokémon Omega Ruby and Pokémon Alpha Sapphire. No doubt these will sell buckloads once again.
Pokémon Omega Ruby and Pokémon Alpha Sapphire will take players on a journey like no other as they collect, battle and trade Pokémon while trying to stop a shadowy group with plans to alter the Hoenn region forever.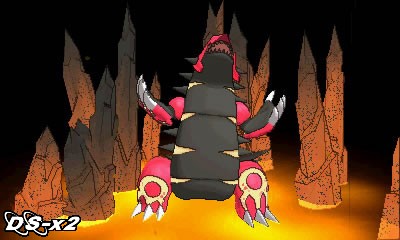 Screenshots of Pokémon Alpha Sapphire for Nintendo 3DS
Features
Embark on a new adventure through the Hoenn region, an area rich in natural beauty, that contains a cave that shows a scene described in legends.
Experience the awe of Primal Reversion, a new, extremely powerful transformation undergone by Legendary Pokémon Groudon and Kyogre.
Get even closer to solving the mysteries of Mega Evolution as more Pokémon gain this powerful ability.