Batman: Arkham Origins Blackgate Screens

Currently being developed by Armature Studio (who are also doing the identicle Vita version Batman: Arkham Origins Blackgate is a very nice looking action title which should be with us this October. Take a look inside at the first screens.
Batman: Arkham Origins Blackgate features an expanded Gotham City and introduces an original prequel storyline set several years before the events of Batman: Arkham Asylum and Batman: Arkham City, the first two critically acclaimed games of the franchise.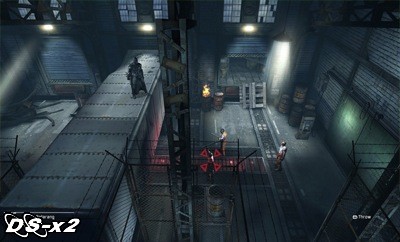 Screenshots of Batman: Arkham Origins - Blackgate for Nintendo 3DS
Taking place before the rise of Gotham City's most dangerous criminals, the game showcases a young and unrefined Batman as he faces a defining moment in his early career as a crime fighter that sets his path to becoming the Dark Knight. As the story unfolds, players will meet many important characters for the first time and forge key relationships.