Splinter Cell: Blacklist - Updated details and new screenshots

A few days ago, we already brought you the first trailer on Tom Clancy's Splinter Cell: Blacklist for Wii U. Today, we bring you some updated details, more screenshots and another trailer.
The United States Military has troops stationed in over 150 countries worldwide. For a group of rogue states, this is unacceptable and a terrifying ultimatum is issued called THE BLACKLIST: A deadly countdown of terror attacks against key US interests. With no end in sight, and no plan of action, the US government must call on one of its most potent weapons - Sam Fisher.
As the leader of the newly formed 4th Echelon unit, a clandestine unit that answers solely to the President of the United States, Sam and his team must hunt down these terrorists by any means necessary, and stop the Blacklist countdown before it reaches zero.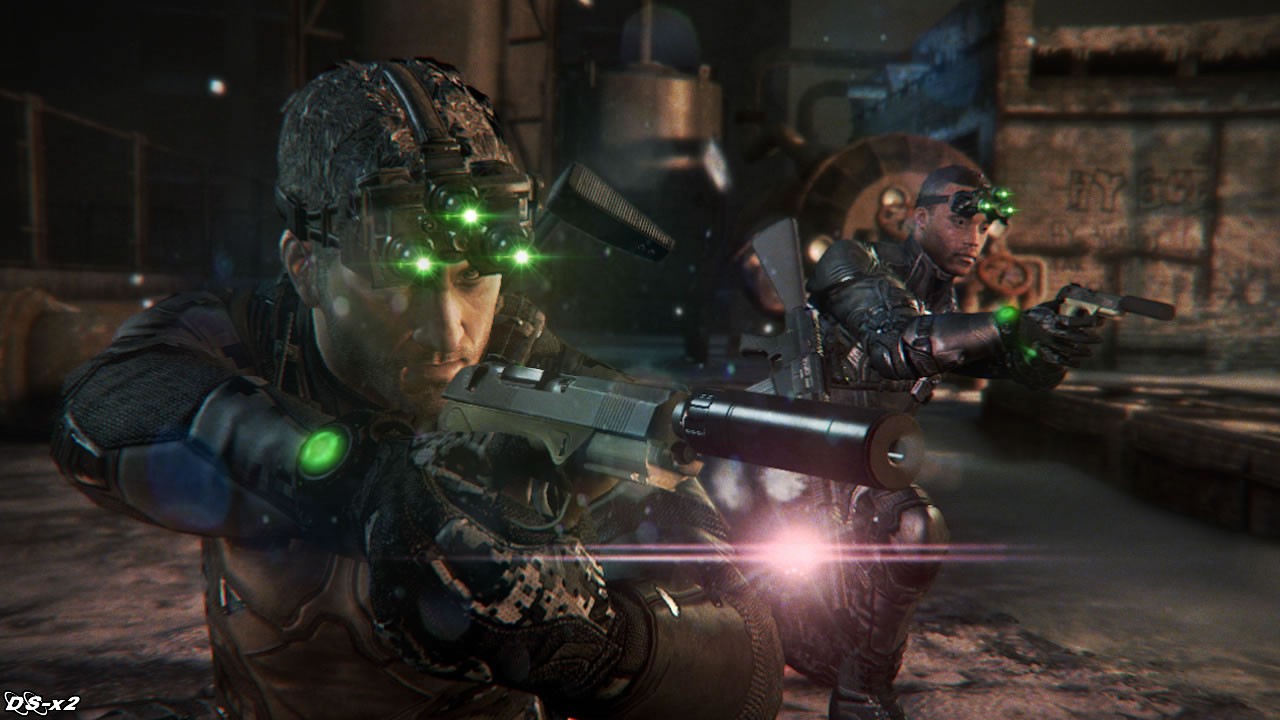 Screenshots of Splinter Cell: Blacklist for Wii U
Features
Operate Without Restrictions
Equipped with cutting edge technology and an unlimited mandate, Sam is authorised to operate without restrictions. From the heart of the US's major cities, to the remotest corners of the world, Sam is going to let nothing get in his way as he races against the clock to find out who's behind the Blacklist.
Own Your Play Style
Splinter Cell Blacklist builds on the stealth roots of the franchise, while exploring new directions to embrace the realms of action and adventure. Players can define their personal play styles and be rewarded for those choices:

Ghost players want to remain undetected. They analyze and plan the best way to make it happen. They are the perfect spy.
Assault players rely on instincts and frontal blow to deal with a situation. They are about open fire.
Panther players look for lethality in the most efficient and silent way. They are all about surgical strike

Killing in Motion
Always one step ahead, Killing In Motion lets Sam strike with lethal precision by marking and executing multiple enemies in one fluid motion. Active Sprint allows him to traverse the environment easily and fluidly, climb walls and leap over barriers in order to reach his next target while on the move. Thrilling gameplay is enhanced by full motion performance capture, creating a highly cinematic experience.
The Ultimate in Technology
Blacklist innovates from the roots of the franchise, putting its own twist on the gadgetry Splinter Cell is famous for - from an upgraded snake cam to the new micro-trirotor drone which allows Sam to scout ahead, mark targets remotely, distract enemies, or explode with frag grenade force. Blacklist is also bringing back fan-favorites like the sticky shocker, and for close quarters combat, the curved and brutal Karambit knife.
Build a New Echelon
With a mandate directly from the President, Sam is building a whole new Echelon unit: his team, his way. Anna "Grim" Grimsdottir is his technical operations manager, CIA operative Isaac Briggs brings additional firepower, and resident hacker Charlie Cole rounds out his support crew. With unlimited resources, including their own super jet - the Paladin - 4th Echelon will give the terrorists nowhere to hide.
Enjoy a Fully Integrated Experience
The Strategic Mission Interface aboard the Paladin follows events around the world in real time, so Sam and his team can track incidents as they unfold. The SMI allows the team to receive data about mission objectives while on the move, and players can earn money for completing missions and objectives to buy upgraded weapons and items from the SMI hub