Game & Wario - Details and screenshots

After WarioWare we get Game & Wario on Wii U. If you liked the frantic minigame madness known from the WarioWare series, this is one to surely check out!
Wario is at it again!
Wario has gotten into the business of designing games. With the help of his development crew at WarioWare, Inc., he has set out to make the greatest collection of games Diamond City has ever seen. Game & Wario features these fun and refreshingly unusual games that are played exclusively with the Wii U GamePad controller.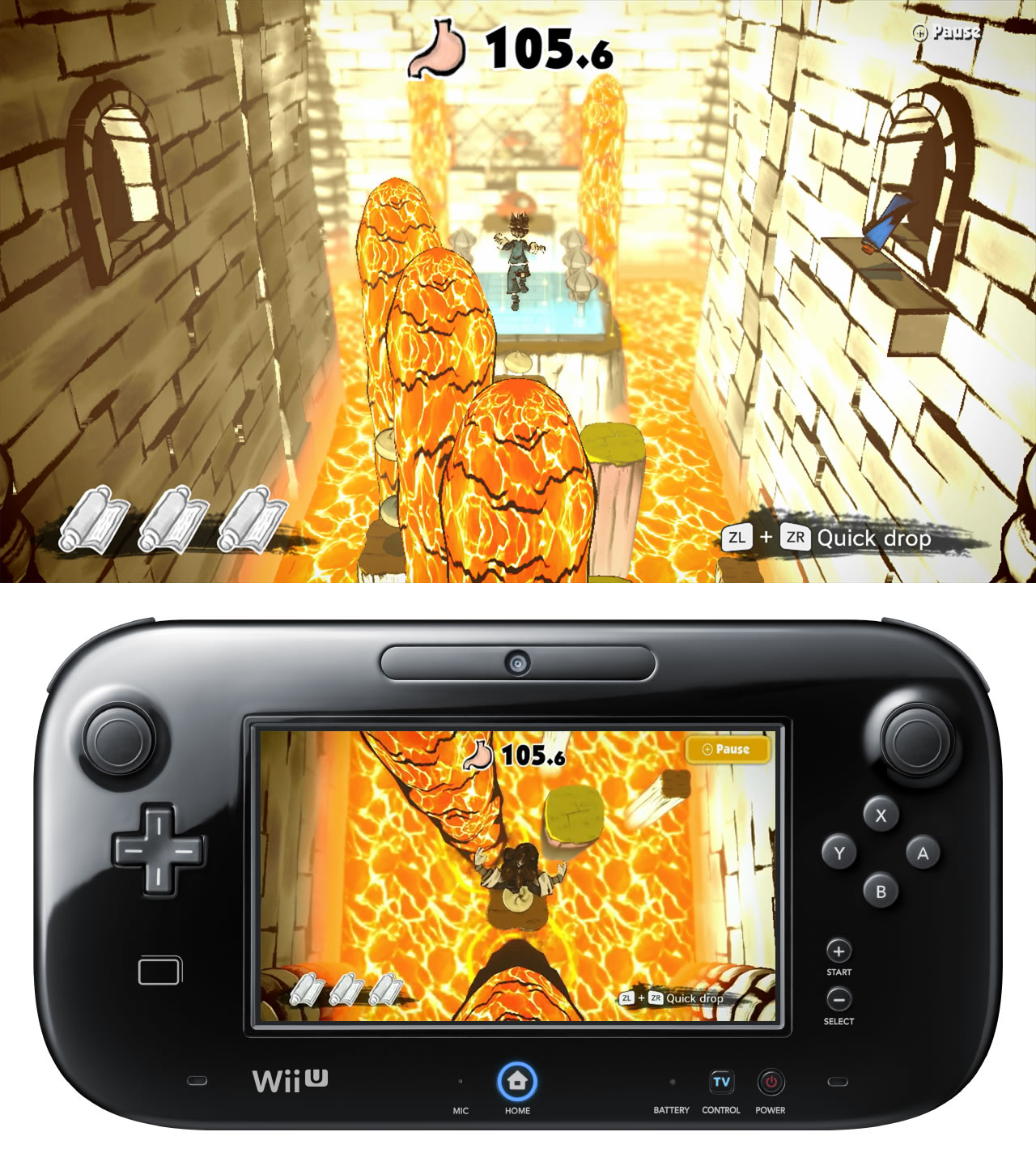 Screenshots of Game & Wario for Wii U
Features
All single- and multiplayer games in Game & Wario are designed to use the GamePad controller in creative and different ways. Some of the entertaining games include:

PIRATES - In this clever take on rhythm games, players can look into a whole new world using the GamePad. Players can look left, right, and even above them to block arrows fired from a pirate ship using the GamePad as a shield.
GAMER - Remember the thrill of playing video games past bedtime and trying not to get caught by mom? Players can relive their childhood with Gamer, where they need to play classic WarioWare microgames on the GamePad, while also keeping an eye out for mom on the main TV. When mom is close, a few quick button presses on the GamePad will help players pretend they are asleep, or else the game ends if they're caught by mom. It's the video game equivalent of patting your head and rubbing your stomach at the same time.
SHUTTER- In this game, players try to spot a list of targeted suspects or actors on the TV, then zoom in and take pictures of suspects using the Wii U GamePad as a camera.
DISCO - While each holding one side of the GamePad, two players alternate tapping the touch screen to battle each other in a fun disco competition, with a variety of different music.

The trademark humor and quirkiness of the fan-favorite WarioWare games make a return in Game & Wario, as well as many of the same Diamond City characters like Jimmy T. and Mona.
Clearing stages will earn players special tokens that can be used in a wacky chicken-themed capsule machine called the CLUCK-A-POP. These capsules contain in-game prizes and various microgames that players can have fun with.
Miiverse Sketch is a whole new mode in which players try to draw words that have been suggested on the Game & Wario Miiverse community. The sketch is then automatically uploaded to the Miiverse community, and with enough votes, the sketch has a higher possibility of being featured in the in-game gallery of other players.