New Super Luigi U - Details, screenshots and trailer

Move aside Mario, this is the year of Luigi! And hence, we've got some Mario-free screenshots of New Super Luigi U.
This Time, It's All About Luigi
Celebrate the Year of Luigi as the green-hatted hero takes center stage in his first starring role in a platform adventure. Players can show off their skills as Luigi, complete with his trademark high jump and unique slide, as they experience more than 80 new courses set in the world of New Super Mario Bros. U.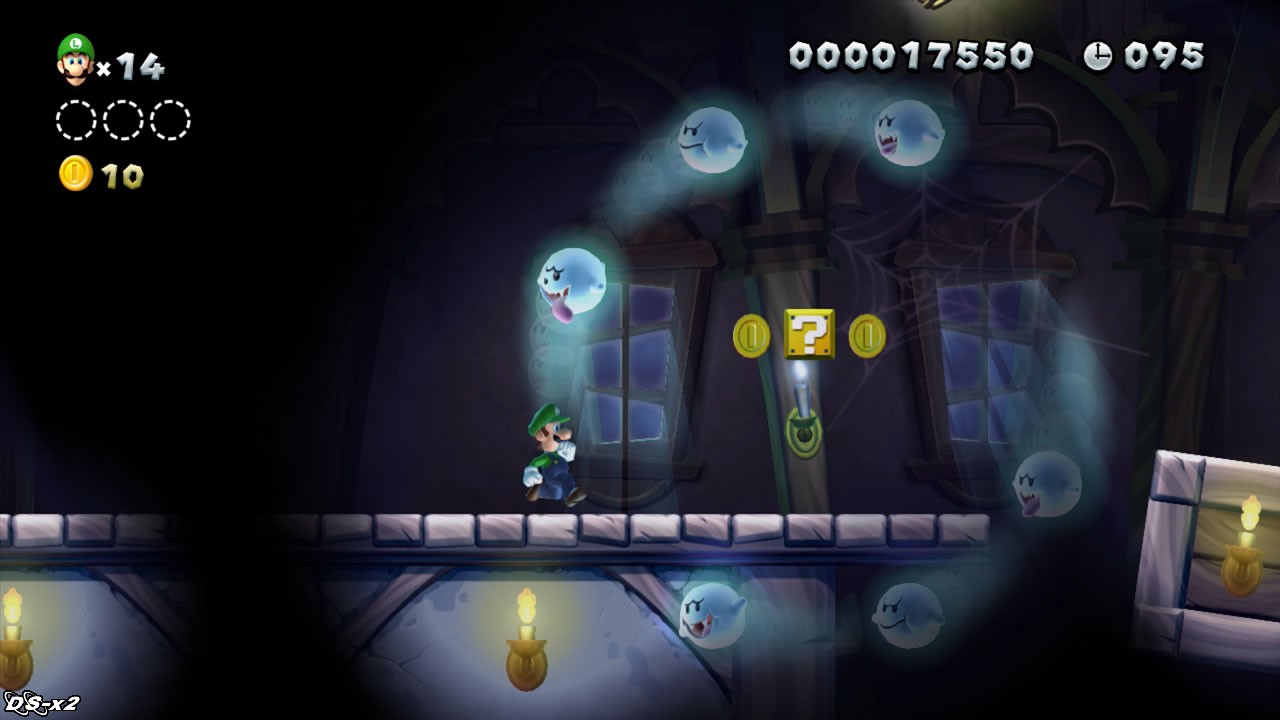 Screenshots of New Super Luigi U for Wii U
Features
New Super Luigi U will be released as downloadable content for New Super Mario Bros. U in the Nintendo eShop on June 20 for $19.99. But in honor of the Year of Luigi, Nintendo is also offering a standalone packaged version of New Super Luigi U that doesn't require New Super Mario Bros. U on Aug. 25 at a suggested retail price of $29.99.
Experience high replayability and satisfaction from mastering more than 80 intense new courses. Each course contains a reduced time limit and a higher concentration of enemies and obstacles.
Up to five players can jump into the fun, with Nabbit taking the place of Mario as a playable character. Nabbit cannot use power-ups, but is invincible to enemies and obstacles, making him an ideal choice for novice players.
Share triumphs with the community via the Miiverse feature.
Play using a Wii Remote controller, the Wii U GamePad controller or a Wii U Pro Controller.