BEYBLADE: Evolution - Screenshots

Let it rip, as we just received some new screenshots of your own BEYBLADE come to life using augmented reality on Nintendo 3DS.
Developed to take advantage of the unique capabilities of the Nintendo 3DS, BEYBLADE: Evolution lets players launch their in-game BEYBLADE, using the gyro and motion sensors and manipulating the viewing angle with the Augmented Reality camera for precise control and adjustment. Players engage in real-time multiplayer battles or follow the Story Mode campaign unlocking new parts and information to fine-tune their tops in the Bey Factory.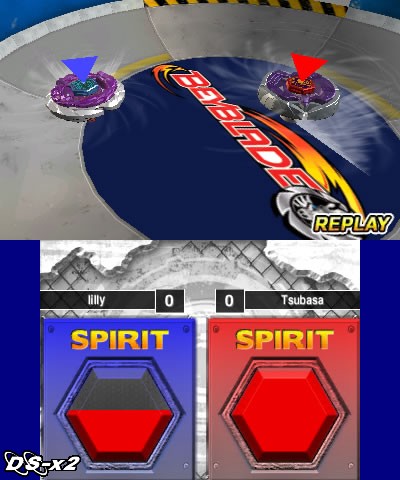 Screenshots of BEYBLADE: Evolution for Nintendo 3DS
Expected to spin into retail this fall, the game will be available in two versions: a standalone Nintendo 3DS edition, and in collaboration with Hasbro, a collector's edition, which includes an exclusive, six-piece BEYBLADE Wing Pegasus 90WF toy previously unavailable outside of Japan.