Tappingo 2 - Screens and facts
A new puzzle title for Nintendop 3DS (through the eShop) that kind of reminds us of Picross. We're interested in Tappingo 2 already.
From the creator (Hugo Smits) of the award winning games 'Flipper', 'Ace Mathician' and 'Color Commando' comes the sequel to the critically acclaimed puzzle game 'Tappingo'. Solve pixel art puzzles by making numbered blocks extend into lines. Sounds easy? Wait until you find out these lines keep running unless they hit something! Be smart and use other blocks and lines to stop the line at the correct length.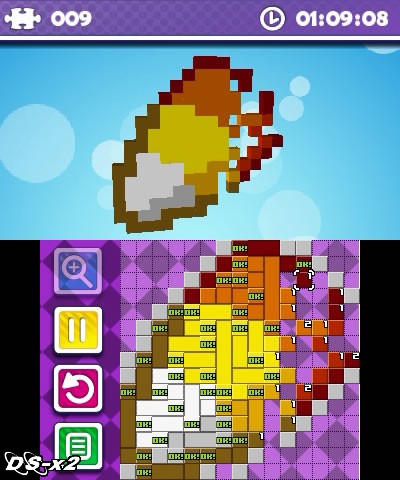 Screenshots of Tappingo 2 for 3DS eShop
Features
Line running action that will make your brain crack!
Over 100 puzzles for you to solve!
Divided over small and big grids!
Game keeps track of time it took to solve a puzzle... can you beat it?
Awesome funky fresh art style and tunes!