Christmas Card Roundup

A few years ago our desk would have been chock full of Chrsitmas Cards but now games companies send out their greetings in a handy digital format and here are some of the best of this years.
First up is a rather wonderful card from WayForward and while they're delivering the eagerly awaited Shantae and the Pirate's Curse a little later that we had hoped here's hoping that 2014 will be another fun filled year from these handheld specialists.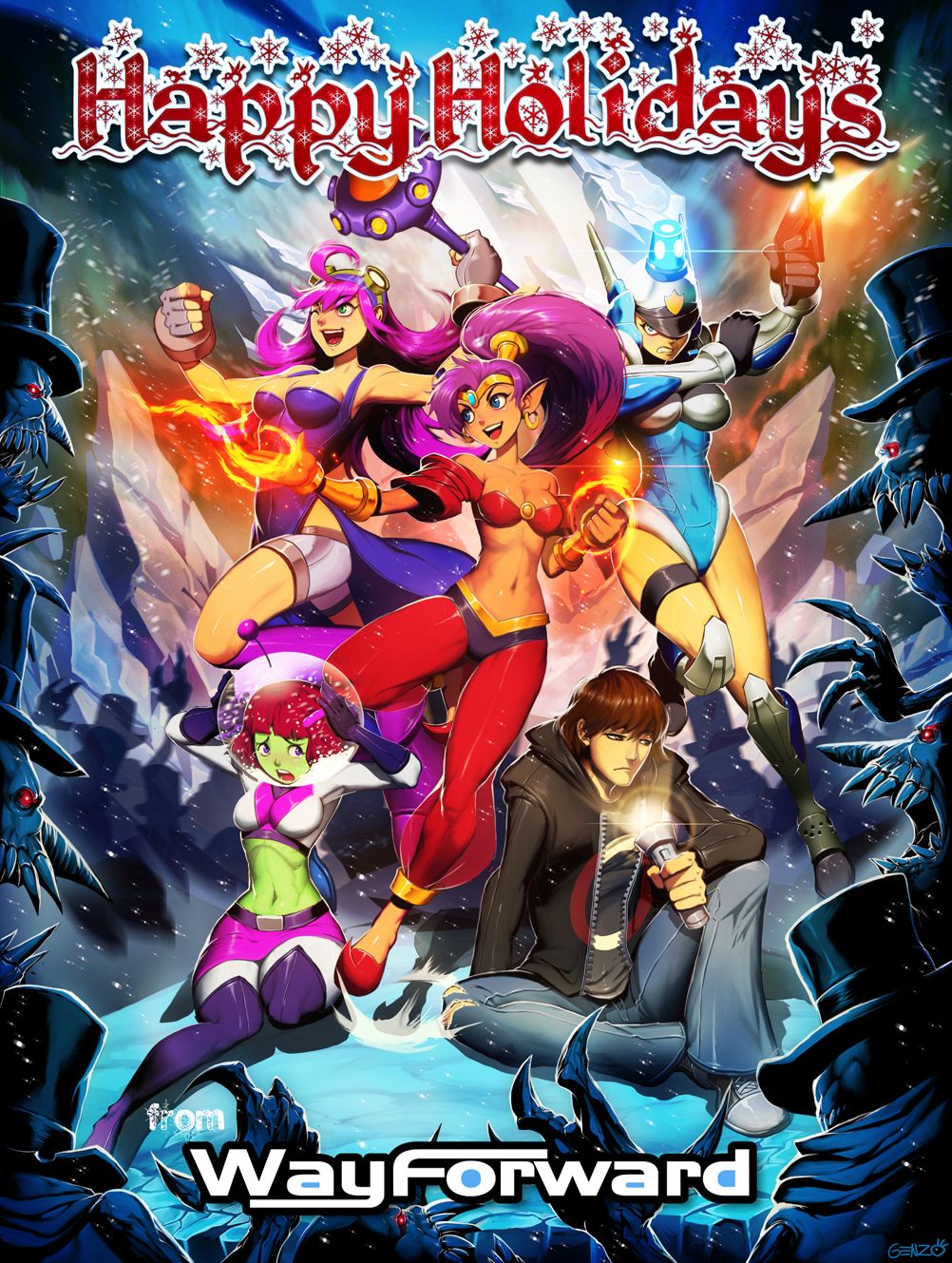 Capcom threw out a challenge to their gaming community and were rewarded with this Monster Hunter inspired card from U.K.-based artist and game designer, David Hankin.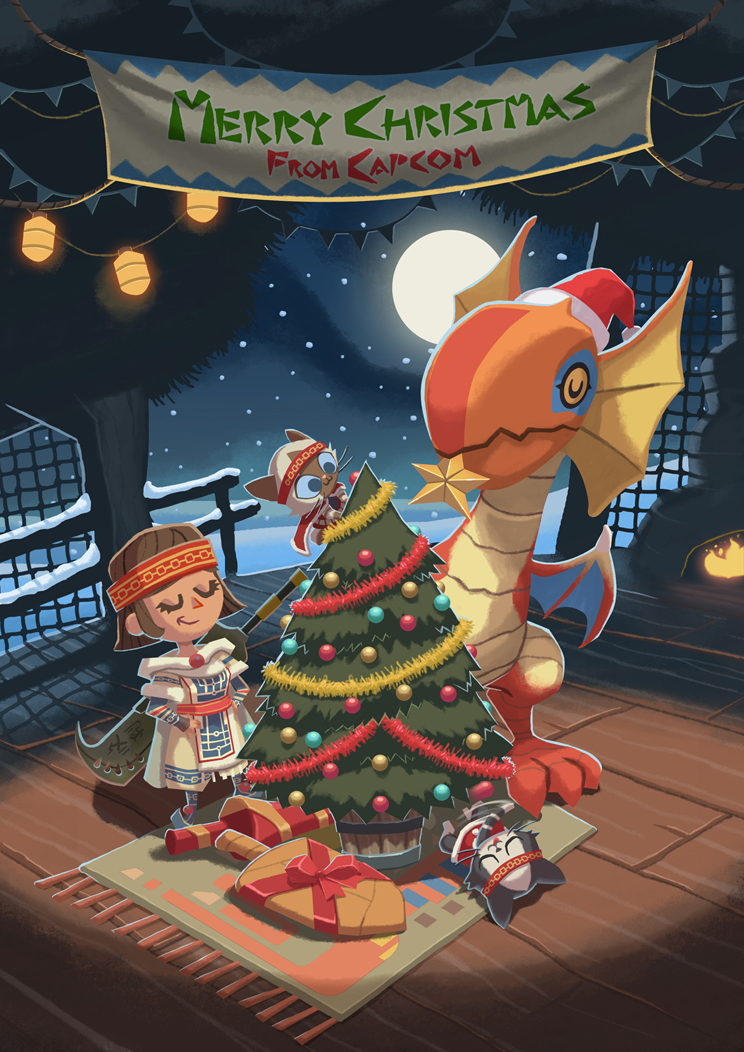 Steamworld Dig developers Image and Form went with this card featuring the hero from the aforementioned title which, while a little creepy, perfectly capures the holiday spirit.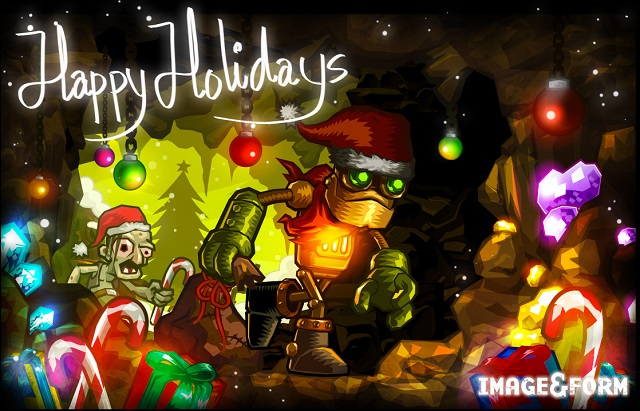 Nintendo went with this animated piece featuring a whole host of characters all set in a suitable festive scene allowing gamers to: "Relive the memories with Mario and Luigi in this year's Nintendo Holiday Card! Thanks for all the fun in 2013 and we can't wait to show you what 2014 holds!"
Renegade Kid delivered this Mutant Mudds inspired Holiday card which not only features the games main character, Maximilian, but also a miniature Jools Watsham. You can even view the whole thing in 3D by scanning the QR code.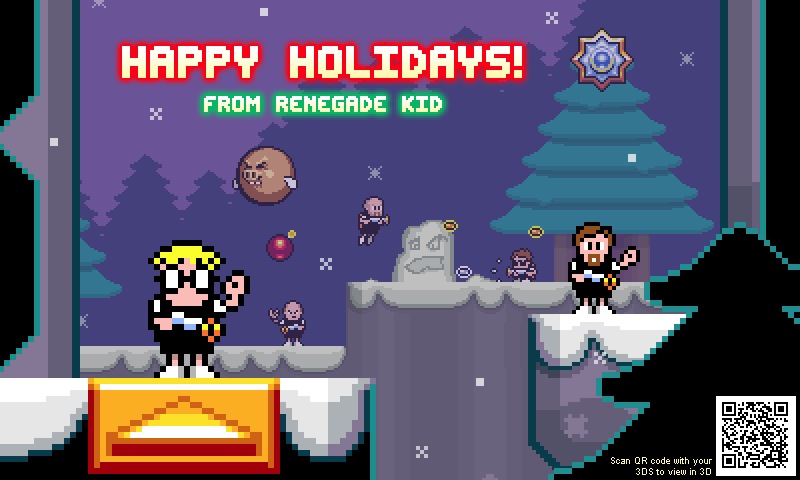 Finally is Ubi Soft with a rather entertaining interactive Chrsimas Card which challenges you to locate a variety of their games from rather cryptic clues. You can see if you've got what it takes by clicking here.