Boulder Dash-XL 3D Coming to Europe via the eShop
While Boulder Dash-XL 3D has been out in Australia for some time now there was no sign of it making it's way to our shores. Now developer Tourus Games have revealed that the game will be available on August 22 for only €4.99 / £4.49.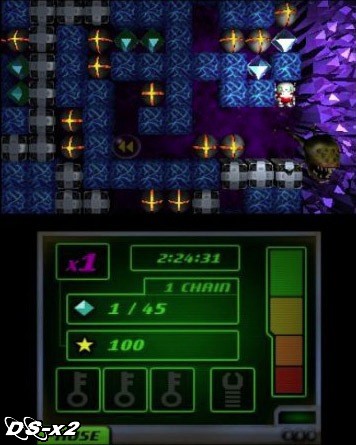 Screenshots of Boulder Dash-XL 3D for Nintendo 3DS
Mining robots Rockford and Crystal return for more diamond-hunting action in this adaptation of the 1984 classic for 3DS. More than 150 new caves are available to explore, each featuring monsters to battle and gems to collect. Multiple game types offer a new spin on the gameplay, from puzzle-type stages to time-sensitive challenges. For purists, a retro mode is included with the original enemies, game elements, and 8-bit soundtrack. All characters and caves in this retro mode are now rendered in 3D, however, offering a new way to experience the traditional action.
Features
Search for gems while battling monsters in over 150 caves
Features a retro mode with classic elements from the 1984 original
Includes multiple game types for a new spin on the classic arcade-style action