Kokuga Blasting on to the eShop This Thursday
It may now have the variety of previous weeks but 3DS owners will get the chance to own the wonderful Kokuga from the team behind GameCube classic Ikaruga. Need we say more???
Mario and Luigi: Dream Team Bros.
(Nintendo) Nintendo 3DS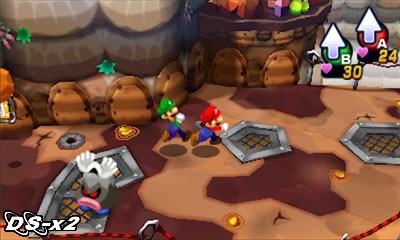 Screenshots of Mario & Luigi: Dream Team for Nintendo 3DS
In this fourth instalment of the popular RPG series Mario & Luigi, the story opens with Princess Peach and her staff, plus brothers Mario and Luigi in tow, being invited for a sightseeing trip to the mysterious Pi'illo Island by its equally mysterious proprietor, Dr Snoozemore. But after an initially hospitable welcoming to the island - albeit with Dr Snoozemore noticeably absent - things take a turn for the worse when Princess Peach is kidnapped and pulled into a Dream World by a new enemy in the series, the ghostly bat king Antasma.

Murder on the Titanic
(Joindots) Nintendo 3DS
It is 1912, and a fabulous voyage on the Titanic awaits you. As assistant to globetrotter Professor Jacob Larsson, you board that breathtaking ship to experience a wonderful passage to New York. Yet early in the evening of April 14th, Captain Smith unexpectedly requests Larsson's help. Deep within the bowels of the mighty Titanic, the body of a stoker had been discovered. Now it is up to you to solve this murder.

Kokuga
(G.rev) Nintendo 3DS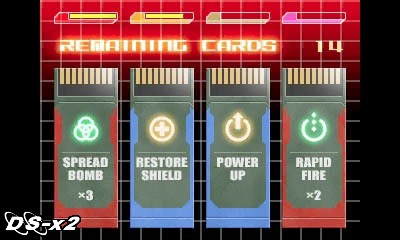 Screenshots of Kokuga for 3DS eShop
Highly-reputed boutique game studio G.rev is pleased to offer Kokuga - an old-school strategic shooter for the Nintendo 3DS. In this top-down, 360-degree free-scrolling shooter, players start at one of 12 stages, destroying drones, enemy tanks, gun towers and other mecha as they progress. Each stage culminates with a boss fight, pitting the players' compact tank against massive heavily-armed bosses. Clear the game by defeating one of the three challenging final stages.

My Farm 3D
(Big Ben) Nintendo 3DS
Calves, cows, pigs, poultry... make your farm prosper like a real farmer! Buy new animals, feed them, care for them and make your farmyard a happy one to unlock lots of bonuses. Sell your chicken's eggs at the market, get new colours for your animals and exchange them with your friends!
Note: This game differs from the retail version of My Farm 3D and contains 6 animals and 10 unlockable bonuses.

Lost Treasures of Alexandria
(MSL) Nintendo 3DS
In "Lost Treasures of Alexandria" you play Christine, an archaeologist/geologist who stumbles across an unexplained archaeological secret. Few are aware, and mainstream science seems to ignore the fact, that some almost perfectly spherical metal spheres were found buried deep in various mines in Africa. The spheres have three concentric rings etched around their circumference, which appear to be neither natural nor man-made. So what are these anachronisms doing in rock strata dating back over a million years? Is it possible that the first civilisations could be millions of years old?

Stars Wars Pinball
(Zen Studios) Wii U
Feel the power of the Force in Star Wars Pinball! Set in a galaxy far, far away, each of the tables in this brand new pack lets you interact with the most iconic characters, and relive the greatest moments of the Star Wars universe: Star Wars: Episode V The Empire Strikes Back, Star Wars: The Clone Wars, and Boba Fett. May the Force be with you!