Bayonetta 2 - Details, screenshots and a trailer

Bayonetta returns, in HD and on Wii U. Apparently she got a new haircut as well.
Bayonetta Makes Her Return
In this climactic sequel to the critically acclaimed BAYONETTA action game, players will be on the edge of their seats from start to finish. Brimming with epic, gorgeous cut scenes and battles that are more exhilarating than ever, this game never lets up on the action. Fight on top of a jet as it soars through a downtown city. Duke it out against a giant angel, who bears a whip for an arm, on top of a speeding train. And take to the skies in a fight against a demonic monster while ascending to the top of a skyscraper.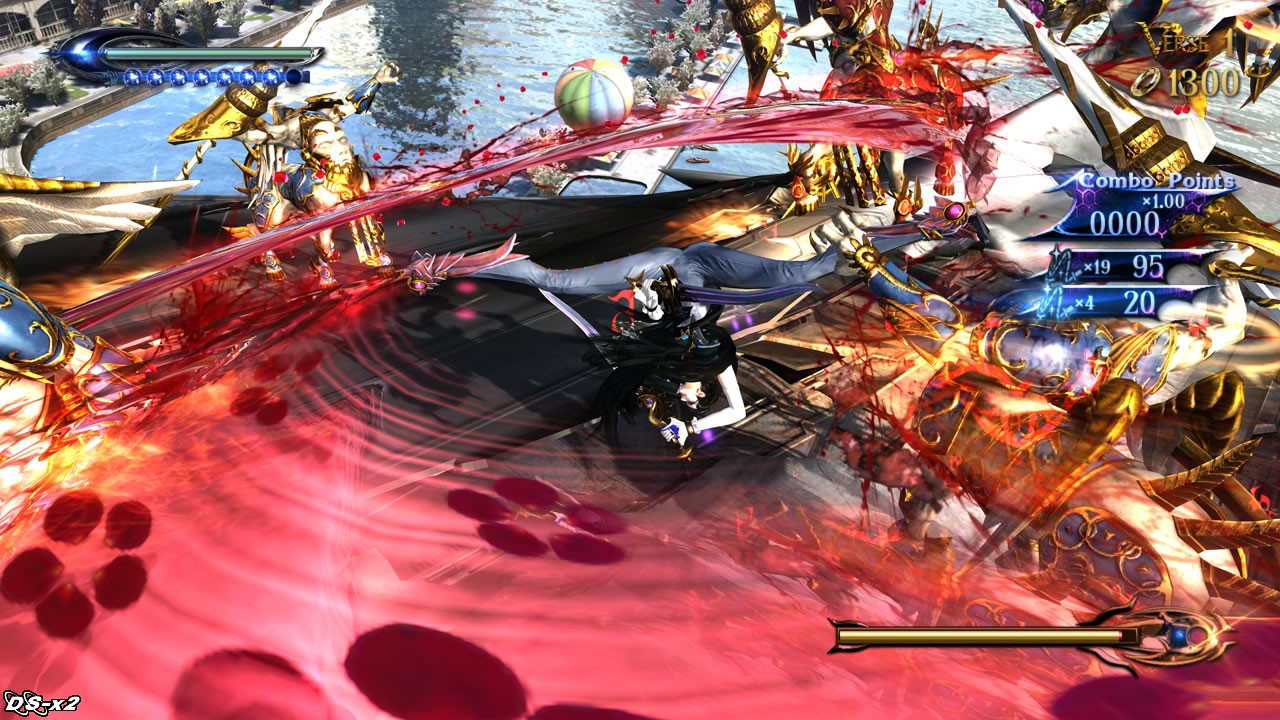 Screenshots of Bayonetta 2 for Wii U
Features
Armed with new weapons and abilities, Bayonetta has her enemies baffled by her new moves and torture attacks. In exchange for magic points, she can unleash a new ability called Umbra Climax to summon demonic monsters and deliver mighty attacks repeatedly.
Choose between Normal and Touch play styles. The Normal Mode represents the technical control scheme unique to BAYONETTA, an acclaimed control scheme that fans of the previous game love and all action game fans will enjoy. The Touch Mode, on the other hand, offers a more convenient play style for those unfamiliar with action games or simply looking for a new spin on action. Players can use the Wii U GamePad controller's touch screen controls to easily manipulate Bayonetta as she moves, attacks and evades enemies.
Bayonetta's longtime friend and fellow Umbra Witch, Jeanne, appears in the game (as a non-playable character) to assist Bayonetta in performing combination attacks and in doling out intense punishment against enemies.
Take the action off the big screen and enjoy off-TV play using the Wii U GamePad controller.