PAC-MAN Munches his way onto the 3DS Today

After the rather sparse January release schedule NAMCO BANDAI have come to the rescue with everyone's favourite yellow hero as he makes his European party debut on the 3DS.
PAC-MAN launched himself into the world of 3D party gaming on Nintendo 3DS today, as NAMCO BANDAI Games' PAC-MAN Party 3D got the party started at retailers across Europe.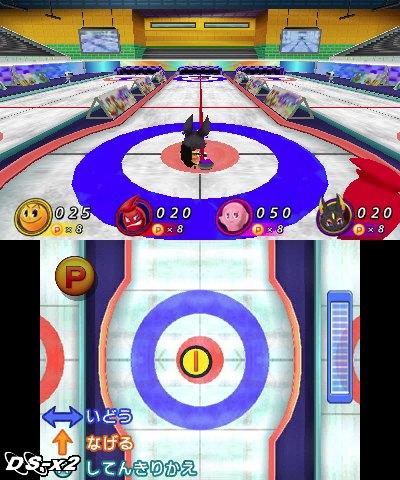 Screenshots of PAC-MAN Party for Nintendo 3DS
It's PAC-MAN's birthday party and everyone's invited. Jump into over 50 crazy mini-games, challenges and surprises with up to three friends and compete to see who's got the best fiesta flair. Time-based challenges include racing, eating, or even rolling a giant ball of spaghetti, with every game designed to give players' skill and reflexes a real party workout.
The action uses all the functionality of the Nintendo 3DS including the motion sensor, gyro sensor, 3D Screen, Touch Screen controls and more to deliver frantic action for all the family. With modes including Story, Mini-Game, Party and Collection, plus the original arcade versions of PAC-MAN, Galaga and Dig-Dug as a special bonus, there's more than enough party fun for anyone.
If you've grown up with PAC-MAN, or even if you've never heard of the little guy before, the non-stop 3D fun of PAC-MAN Party 3D is for you.