Van Helsing (Game Boy Advance)) - Reviews
We have a total of 1 review available.
The Nintendo-x2.com staff wrote 1 review of those.
Our readers have submitted a total of 0 reviews.
If you own this game, we invite you to send us your review of Van Helsing for Game Boy Advance.
Staff reviews (1)
4.5

Van Helsing is quite a unique game from a personal point of view. Firstly, I actually had the game when the film was released and not months afterwards and secondly, I've actually seen the movie. The first point is quite…

Read full review »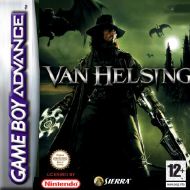 | | |
| --- | --- |
| Platform: | Game Boy Advance |
| Genre: | Arcade / Adventure |
| Developer: | Saffire |
| Publisher: | Vivendi Universal |